Once again the time has come for the Overmare Studios to take over on the world. In just over a week, we will be travelling to Baltimare, attending BronyCon 2016 in not one, not two, but three different ways!
Vendor Booth
Same as last year, we will be having a vendor booth in the exhibitor hall through the entire weekend. In addition to all the loot we will be selling, there will also be a live demo of the game attendees can play!
Some of the stuff we will be selling includes:
Wasteland Wailers CD (Limited Print!)
New posters
Buttons
Magnets
Keychains
Bottlecaps
Sparkle Cola RAD lamps!
Through the days leading up to the convention, we will be posting previews of the merchandise on our Twitter and Facebook, as well as add them into the album below!
Below is a map you can find us with! Our booth number is 108, so don't forget that!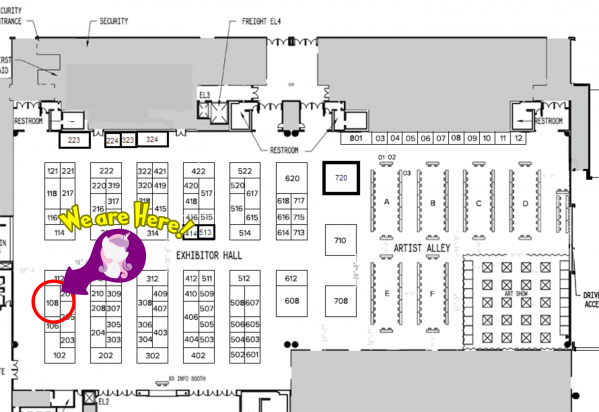 Panel
Starting at 1pm on Saturday, you can find us for a full hour in the Hall of the Moon in our panel Overmare Studios Presents: Fallout Equestria the Game! We have a lot of cool stuff to show, and we will of course have a Q&A session at the end, so you definitely don't want to miss it!
BronyPalooza
As promised, presenting the Wasteland Wailers at BronyPalooza will be Yondy, Haymaker as well as ever lovely Brittany Church! BronyCon has not released the exact times for the show yet so we can't provide the exact time they will be on the stage, but keep an eye on the BronyCon's website closer to the event, as well as of course the info packets you will receive.
Not only will they be on stage, but they will also be part of The Bands of BronyPalooza panel on Friday afternoon at 12:30pm in the Hall of the Sun.